| | | |
| --- | --- | --- |
| Share | | |
Computer vision-based IoT monitoring
June 2017
Many gas, electricity, and water meters do not integrate with modern IoT monitoring. I explore how to use computer vision with OpenCV to read the dials from a gas meter, and the challenges associated with it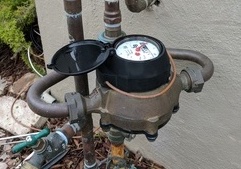 IoT water meter monitoring
March 2017
How I implemented my own water meter monitoring at home. There are differences between the various kinds of water meters, and it is important to understand this to accurately measure water usage.
Signing Android APKs with gradle from the command line
August 2014
How to build and sign an Android Studio gradle project from the command line without editing any files. Makes it very nice for storing your project in version control while keeping the keys and passwords in a separate repository.
GoPro Dog Backpack
September 2013
How to construct your own GoPro backpack for your dog, using a few simple parts, and how to make it stable while the dog is running around.
XChanger
April 2005
Regenerate XFree86 and XOrg configuration files with a GUI configurator based on templates.
PhD Thesis Completed
March 2004
My PhD thesis is titled Interactive 3D Modelling in Outdoor Augmented Reality Worlds, and was submitted on March 8, 2004
Project Oxcart - Repairing a TSB41AB1 Firewire Controller Chip
December 2003
This project was was started to replace a broken TSB41AB1 chip located inside our Dell Inspiron 8100 laptop. The chip is a 1394 Firewire controller and was blown by a voltage surge on the firewire cable. We thought it would be an interesting exercise to see if we could repair it.
| | | |
| --- | --- | --- |
| Share | | |

Google Developer Advocate 2014-2023



X-Plane plugins and apps for flight simulation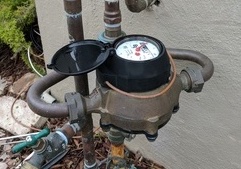 IoT water meter monitoring



IoT computer vision monitoring



Tiny and cheap offline Wikipedia project 2017



Outdoor augmented reality research
Tinmith 1998-2007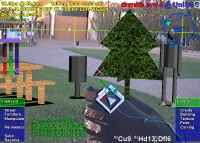 Outdoor augmented reality 3D modelling
Tinmith 1998-2007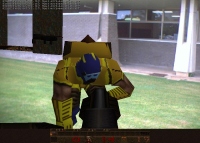 Outdoor augmented reality gaming
ARQuake 1999-2007



Scanned physical objects outdoors
Hand of God 3D 2006